What brings us here?
The driving prompt of this project is the UN's Sustainable Development Goals.
#10: Reduce inequality within and among countries.

Our team tackled this prompt with three questions.
1. What are the existing inequalities?
2. Who is considered the 'marginalized' in the situation?
3. Is there any specific factor that worsened the situation?

Our team looked into inequalities via Big 8 social identities with three guiding questions above.

Within 8 different identities, we found that groups of elders, people locating every country and the future of every one of us, are often underrated as marginalized in the conversation of inequalities. Due to the current COVID-19 pandemic, elders are experiencing more constraints and challenges in their communities. However, interest and support to improve elders' life experiences are relatively lacking compared to innovations designed for younger generations.


So, our team decided to tackle the topic of 'inequality' by looking at the
life of the elderly.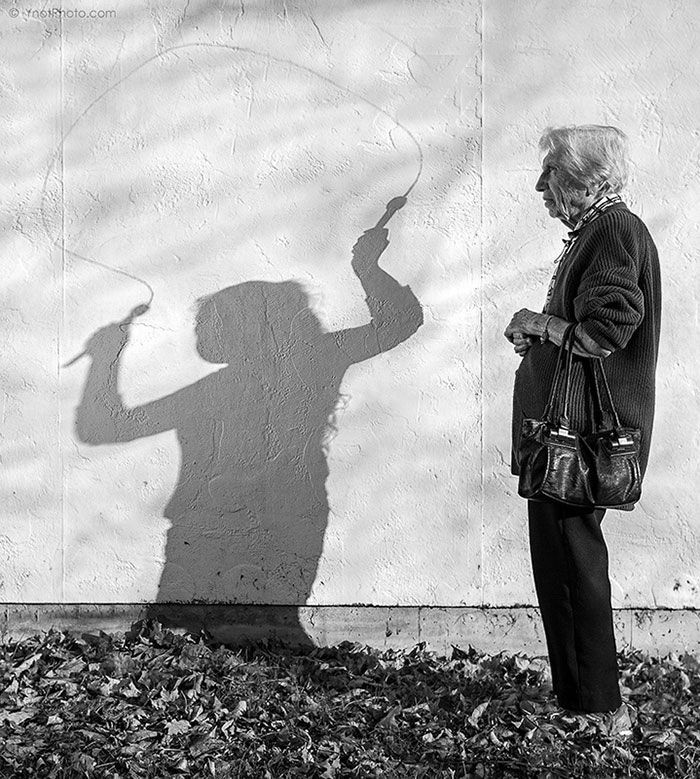 S
ource: Simon Carr
---
What are the struggles of elderly population?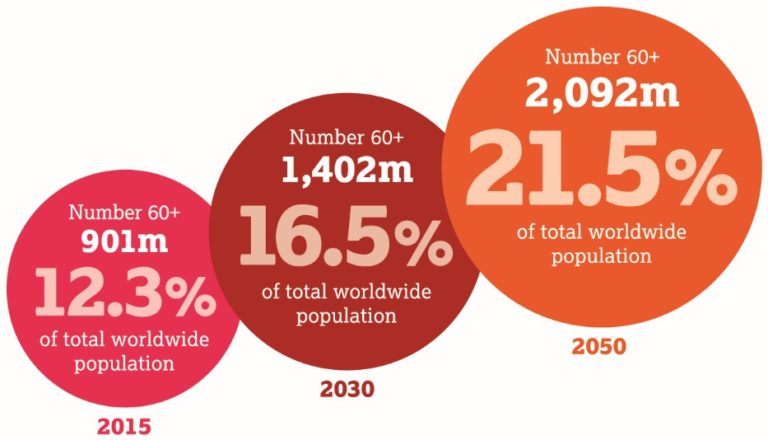 Source: UNDESA Population Division. (2015)
World is entering super-aged society. Between 2015 and 2050, the proportion of the world's population over 60 years will nearly double, from 12% to 22% (WHO, 2017). Especially, within the global trend of aging, Korea seems to be severely impacted by the rapidly growth of elderly population.
However, the current social support for the elderly doesn't match their circumstances.
According to the National Council of Ageing, 92% of the elderly are suffering from chronic health conditions, including different physical problems. However, the typical social services offered for elders, such as regular basis craft and entertainment activities, require elders' physical involvement with one or two caregivers helping the activity. These services encourage the physical exercise of elders, but at the same time, experts are concerned that they promote passive participation of elders, which could lead to the loss of independence. However, not much elderly social support encourages elders' independent participation. In this situation, the UN population Division warns that a low older-age support system in society will bring severe consequences in the 2050s.

The critical issue is the social isolation of the elderly population.
Since 1992, United Nations has encouraged governments to incorporate the five principles for elderly persons into their national programs whenever possible: independence, participation, care, self-fulfillment, and dignity. In this aging society, experts view one key factor threatening five principles of elderly life; social isolation. Currently, approximately 24% of adults over 50 years old are suffering from social isolation, including 8.8% of those considered chronically lonely (National Academies Press, 2020). This data also portrays that the older a person is, the more likely they have smaller networks, fewer primary network members, and more distant relationship ties. Elders, ages 57 and 85, have an average network size of 3.6 people even after controlling for demographic variables, health status, and life-course stage (Cornwell, Laumann, and Schumm, 2008).


In this situation, experts argue that enhancing the social participation of older adults is a key factor in successful aging.
Social participation allows the elderly to feel fulfilled by interacting with people, experiencing the membership of the community, and getting more experiences to make independent decisions. From this experience, elders will be able to create a new platform for themselves, not only limited to elderly communities but engage in the intergenerational experience, which encourages our communities to bring awareness and empathy to elderly society.


---
User needs to solutions
List significant users' needs from background research and brainstorm the corresponding solutions. Based on the relationship between users' needs and possible solutions, the team created an HMW question guiding the entire concept ideation and design objectives, which rephrased the solutions into more design-related words. It allows the design team to simply overview the priorities in our design solution and recognize the key areas to emphasize in the concept ideation.




Then,
"How might we create a platform for elders to enhace their social participation in communities through independent intergenerational experience?"
Obejctive
1

Provide a platform where elders can easily interact with communities

2

Create more active interaction between users of different generations

3

Amplify elder's voices within the community