Project Type
UX Research
Duration
2 weeks
Role
Solo UX Researcher
Tool
Zoom, Google Form, Excel, Notion, Figma, Adobe Illustrator and Photoshop
Overview
This spring, I had the opportunity to work with Yatsy, a Korean sock brand, on a two-week project. My role was to help the team better understand customer needs and increase website engagement in preparation for their upcoming launch of a new product line. Through customer interviews and usability testing on the website, I gained insights into the feelings of customers and identified their unmet needs. This allowed me to provide Yatsy with valuable information to ensure that their products and website effectively cater to their target customers.
---

PROJECT DETAIL
Content Category
Process Description
Thought Process
(insights & revisions)
Photos
Project Initiation & Definition

About the project Yatsy wants to better understand their target customers' preferences and needs to ensure their product offerings align with customer expectations. Additionally, Yatsy has observed a decline in website checkout from Instagram page, which is their primary source of customer traffic.

Target customer Fashion-conscious consumers in their 20s-30s, primarily female with a secondary focus on male customers. The preferred location is the Seoul area.

Research Objective gain a clear understanding of target customers' needs and address any issues they may encounter during the 'Instagram-Website' experience. By doing so, we aim to optimize Yatsy's product offerings and enhance the overall customer experience.
Research Design the project wants to look at two different area that have different research questions, customer needs and website interaction, so I had to divide the project into two parts and conduct the research individually in two-week time spent.
Case studies divided into two parts

1. Customer Experience

Research Question

What are the target customers looking for in purchasing socks?
2. Instagram-Website Interaction
Research Questions:
How do target customers interact with the website?

How do target customers feel while navigating the website?
---
Method & Approach


1. Market ResearchThis helped me identify the latest trends among our target customers, which in turn influenced the questions I formulated for interviews.
[market research codes on Excel Spreadsheet; coded with different pattern categories]
2. Competitive Analysis
I carried out a competitive analysis of five sock brands, a few suggested by the client and the other few found from market research.
Insight.
strength/weakness/how-to-win sections were specifically helped forming interview questions
[competitive analysis on Excel Spreadsheet]
3. Screening survey One of the important parts of this research project is to scope the accurate participant who could properly represent the target customer. To ensure this, I conducted a screening survey via Google Forms. The questions were formed around the participant criteria.

Revision.
In the first interview, the participant had difficulty recalling specific sock brand experiences. To address this, I included a question about their experiences with our competitors, aiming to gather direct insights on specific brands they have encountered.

[screening survey question on previous experience with competitors; via Google Form]
4. Customer interview (virtual)Given the limited time available for this research and the explorative objective of the study, I chose customer interviews as the research method.


Changes.
From 12 people who joined the screening survey, I proceed to interview with 9 participants. I found out that 3 participants don't represent our target customers (either preferred not to try new brands or typically wore plain socks without any color or patterns)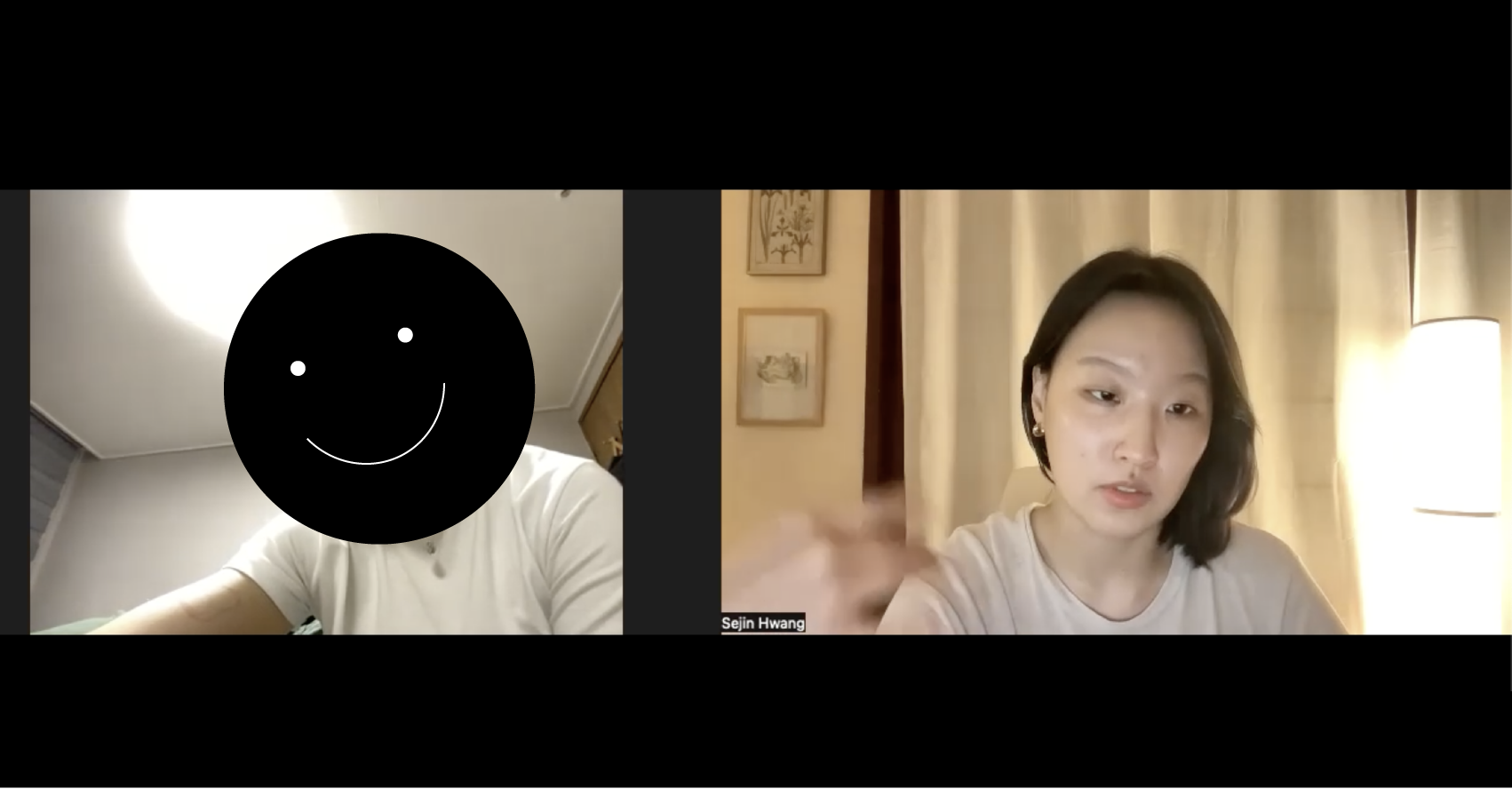 [virtual interview screenshot]
5. Usability testing (virtual + in-person)Moderated usability testing with two tasks. 6 tests were conducted.

Revision.
The task originally involved the classic path from the Instagram page to the final checkout page. However, based on insights from previous interviews that highlighted the importance of brand identity displayed on websites, I added an additional task focused on user interaction with the "about page" of the website.
[in-person usability testing]
---
Key Insight


Insight 1. New Mood Board Create a new mood board for branding that includes colors, target customer outfit.

Relevant Finidings.
1. Mismatch in understanding brand image between the Yatsy team and customers was viewed.

2. Participants found that the website doesn't show enough brand identity.
[facilitated team session to create mood board together]
Insight 2. New Strategy for Model Shots Redesign model shots better represent target customers' styles

Relevant Finidings.
1. The most appealing socks for target customers are one that matches their everyday outfit

2. Product shots and model shots help customers envision how the socks would fit into their own styles.
[suggesting images of target users, suggest new strategy for model shots]
---
Impact on Product Development
1. New Mood Board
Created a new brand mood board to guide the team in redeveloping the strategy for website design, model shots, and product shots.

2. Target Customer Outfit Archive
One key insight from the interview was that the target customers have a distinct fashion style and are significantly influenced by model shots when purchasing socks. As a result, we started collecting a range of target customer outfits to better suggest model shots that closely align with their styles and help them visualize how the socks would fit into their daily or favorite outfits.

3. Ensured New Guidance for Product Launches
The team realized the significance and urgency of branding and curation of socks over the design. This led the team to develop a new plan for branding that aligns with our overall theme.
Impact on UXR
1. Prioritization
Working with a new brand, I gained valuable insights into the significance of prioritization. Through ongoing conversations with the team following result delivery, I developed a practical approach to setting up the optimal prioritization framework for the brand. This experience enabled me to deliver strategies that were both effective and aligned with client goal.

2. Utilizing competitive analysis for screening and interview guidelines
This experience served as a catalyst for broadening the scope of my secondary research and literature review practices. It provided me with the opportunity to leverage competitive analysis as a valuable resource for creating screening criteria and interview guidelines, allowing for a more diverse and comprehensive research approach.