Project Type
UX Research

Duration
2 weeks

Role
Solo UX Researcher

Tool
Zoom, Google Form, Excel, Notion, Figma, Adobe Illustrator and Photoshop
Overview

This spring, I had the opportunity to work with Yatsy, a Korean sock brand, on a two-week project. My role was to help the team better understand customer needs and increase website engagement in preparation for their upcoming launch of a new product line. Through customer interviews and usability testing on the website, I gained insights into the feelings of customers and identified their unmet needs. This allowed me to provide Yatsy with valuable information to ensure that their products and website effectively cater to their target customers.

---

About Yatsy
Yatsy is a sock brand based in South Korea that made its debut in 2020. Inspired by Japanese street fashion, Yatsy offers a unique concept and socks design that allows individuals to express their unique identity through their choice of socks. With a focus on delivering a special wearing experience, Yatsy is a passionate supporter of fashion enthusiasts who value self-expression. Currently, Yatsy is gearing up for the 2023 S/S and F/W seasons by planning an new product line that will continue to captivate a wide range of customers.
---
About Project

I was hired as a UX researcher to help the team better understand target customer needs and increase website engagement. These two are different in its objective, so I had to divide the project into two parts and conduct the research together but separately in two-week time spent.

Part 1: Customer Experience
The objective of this research was to gain a comprehensive understanding of target customer needs. This was crucial for the team's preparation for the upcoming launch of a new product line, ensuring that the projected brand identity aligns with what the target customers are looking for. Therefore, I conducted market research and customer interviews specifically targeting young individuals in Seoul, aiming to uncover their feelings towards purchasing socks and unique socks designs.



What are the target customers looking for in purchasing socks?
Brand (what kind of brand image attracts them to buy)
Socks Design (what kind of socks designs are they inclined to purchase?)
Challenges they face when puchasing


Part 2: Website Engagement
Yatsy recently noticed a higher bounce rate on their website, leading to a decrease in overall purchases. Therefore, this research aimed to better understand how customers interact with the website and uncover any issues they encounter during their browsing experience. To achieve this, I conducted usability testing, gathering valuable insights into both the attitudes and behaviors of customers while they navigate the website.

Research Questions
How do target customers interact with the website?
How do target customers feel while navigating the website?
---
Target Customer


From the initial market research and client meetings, we identified the target users.


Target Group was Fashion-Conscious Consumers.




- Ages: 20s-30s


- Gender: Female(primary), Male(secondary)


- Location: Seoul (Hongdae, Apgujeong, Hannam-dong area)





---
Participants

One of the important parts of this research project is to scope the accurate participant who could properly represent the target customer. To ensure this, I conducted a screening survey via Google Forms. The questions were formed around the participant criteria. In total, I recruited 12 people for the screening survey. From the screening survey, I found out that 3 participants either preferred to stick to familiar brands or typically wore plain socks without any color or patterns, as they prioritized clothing over socks. Therefore, I decided to proceed interview with 9 participants and usability testing with 6 people (due to time constraints, 3 participants from the interviews were unable to participate in the usability testing).




Participant criteria Age:

20s-30s

Gender:

Female(primary), Male(secondary)

Location:

Seoul (prefer Hongdae, Apgujeong, Hannam-dong area)

Interests:
Fashion
Self-expression
Multi-brand retail shop
Pattern or color
Online shopping
Looking for new and unique brands
Trying something new
[screening survey via Google Form]
---
Methodologies


Market Research
In the initial stage of the research, I conducted market research to understand the prevailing standards in socks design and website operations. This helped me identify the latest trends among our target customers, which in turn influenced the questions I formulated for interviews. Additionally, I carried out a competitive analysis of five sock brands, including both international and national ones, to identify their strengths and weaknesses.

For the market research, I gathered and summarized relevant information from secondary sources, organizing them in Google Docs. Then I extracted important data and codified them in an Excel spreadsheet for easy reference. During the competitive analysis, I examined various aspects of the selected brands, such as their company background, marketing strategies, product details, and identified factors that set Yatsy apart from the competition, highlighting our unique strengths



[competitive analysis on Excel Spreadsheet]
[market research codes on Excel Spreadsheet]




Customer Interview
Given the limited time available for this research and our objective of understanding customer experiences, I chose customer interviews as the research method. The interviews were conducted in a semi-structured format and held virtually via Zoom. Most interviews lasted between 30 to 45 minutes, providing enough time to delve into the topics and gain valuable insights from participants.



[Interview questions were designed around research questions.]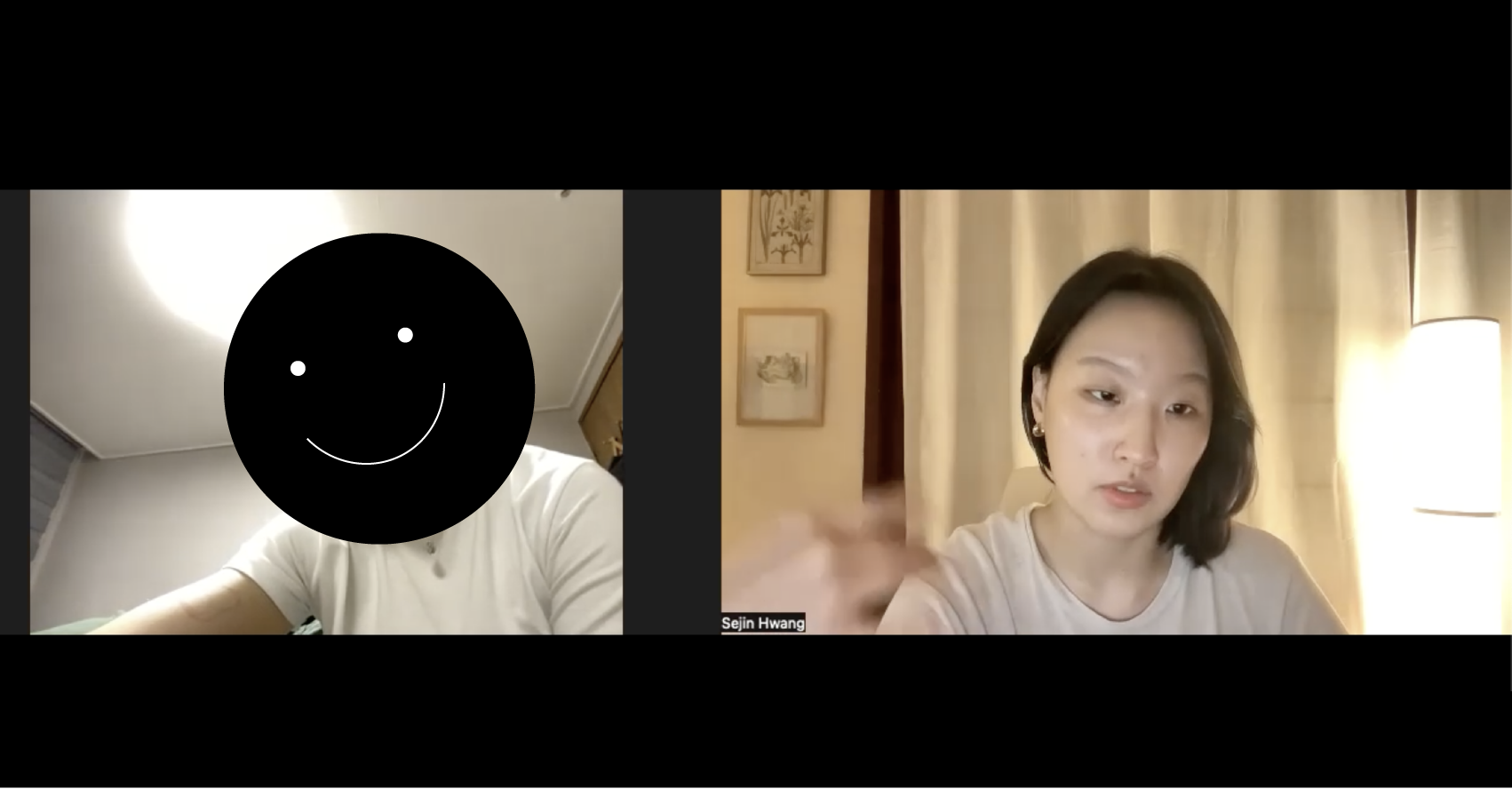 [Online interview on Zoom]



Analysis approach
The interviews were recorded using Zoom and transcribed manually. From these transcriptions, I extracted significant parts and color-coded them in Excel for thematic analysis. Thematic analysis was selected as the analytical process for its ability to effectively identify and discern patterns within the experiences of our target customers when purchasing socks.



Usability Testing
For the usability testing phase, I created two tasks based on the research questions. The first task involved the classic path from user registration to the final checkout page. Initially, only one task was designed for the usability test. However, based on insights from previous interviews that highlighted the importance of brand identity displayed on websites, I quickly added an additional task focused on finding and reading the "about page" of the website.

These two tasks were intended to gather the most relevant feedback on user experience and user perceptions while using the current website.



5 tests were conducted virtually using Zoom and 1 test was conducted in-person. Before the test, I provided a brief introduction to the tasks and make sure participants think aloud while completing them. After the usability testing, a short interview was conducted to further discuss any interesting actions or comments made by the participants. The entire test session typically lasted around 30 minutes.



[usability testing on Zoom]
[usability testing in person]
---
Result Presentation

Result of the research was delivered in presentation slides via Figma, providing an overview and highlight interesting points.

Interesting Points
From the interview, the result mainly showed that the

most appealing socks for the target customers are either the one that matches their everyday outfit or when the brand has a strong identity.

What's interesting here was that

participants often realize the brand identity, not from product design, but more from their website design and their product shots.

Also, what models where in product pictures played a significant role in customers' purchasing decisions, as it allowed them to envision how the socks would fir into their own outfits.

In usability tests, one of the most repeating comments were "brand identity is not fully shown on the website".

Many participants struggle to identify what this brand feels like and even when they did, it often differed from what Yatsy team was projected

.


Interview Results





[interview result slides]




Usability Test Results
In general, all participants found Yatsy website to be clear, and easy to use. All 6 participants (100%) completed the tasks within a short amount of time without any notable errors.

However,

the problem with the website was the design.

5 of 6 participants (83%) found it difficult to define the brand identity from the website design. 4 of 6 participants mentioned that they liked the socks design but demotivated by website design.


[usability test result slides]
---
Delivery of Insights

Insight 1. Visualize Target Customer Persona
When it comes to socks, the customer's everyday outfit has a significant influence. To captivate our target customer's interest, the product needs to demonstrate its compatibility with their regular outfit. Therefore, I designed the target customer persona, incorporating a mood board showcasing their outfits. A standard customer persona alone was not enough. A mood board that visually representing the target customers was crucial for the team to have a constant reminder of who their users are and how they can showcase the product effectively through website product shots.






[Target Customer Outfit Moodboard]




Insight 2. Establish Stronger Brand Identity
Currently, Yatsy's website lacks a clear display of the brand's identity. So, I ran a collaborative session with team members to create a mood board based on four keywords that represent brand's identity. Here is how it works:

Each team member have 5 mins to find inspirational images that aligned with each keyword. We repeated this process for all four keywords. Once everyone had gathered their images, we proceeded to vote on the top 3 images for each keywords. From the final selection of 5 photos for each keyword, we extracted the brand colors and images to reestablish the brand's mood image and overall identity.


[Research result presentation slides]
[Moodboard Session on Miro]

---
Concluding Thoughts

This study has allowed me to delve into the realm of customer experience in the e-commerce sector and uncover fascinating fashion trends. It has revealed numerous areas for further development and highlighted the profound potential of Yatsy. However, the most important aspect is prioritizing the necessary revisions.

Now that we have finalized the brand's mood and identity, Yatsy can proceed with other aspects, such as refining the Instagram posts and implementing the sock designs based on the guidelines I provided in the result slides. It has been an exciting journey and a delightful experience to engage with fashion enthusiasts, exploring their decision-making processes and thought patterns when it comes to purchasing products.