Good Design Workshop
Event Design, Public Engagement
Date: February 5 2020 (4 weeks)

Team Member:
Ayako Maruyama (Designer at DS4SI), Malaika Franks (Industrial Designer), Maria Gerdyman (Industrial Designer)

My role:
Co-Lead Event Organizer
"A space where fellow students and faculty can have conversations about what they thought "good design" was. It is our belief that design discipline itself lacks space for user feedback and critique. To ensure our practice doesn't create further harm to the communities we work within, we must reevaluate the modes and methods, which shape our design process."
---
Problem Statement

The design discipline itself lacks space for user feedback and critique. The design education community needs to have moments of reflection and critique of our own practice. Ensuring our practice does not create further harm to the world and communities they work within, to decolonize the design practice and understand what current design students want to see in their education.
Design Solution

Bringing discussions in our community and fields of design with engaging the questions: What does "good design" look like in your practice, tools, and institutions? How should we be reconsidering our practice to undertake "good design"?
---
Design Process

---
Reach out to collaborators for direction of conversation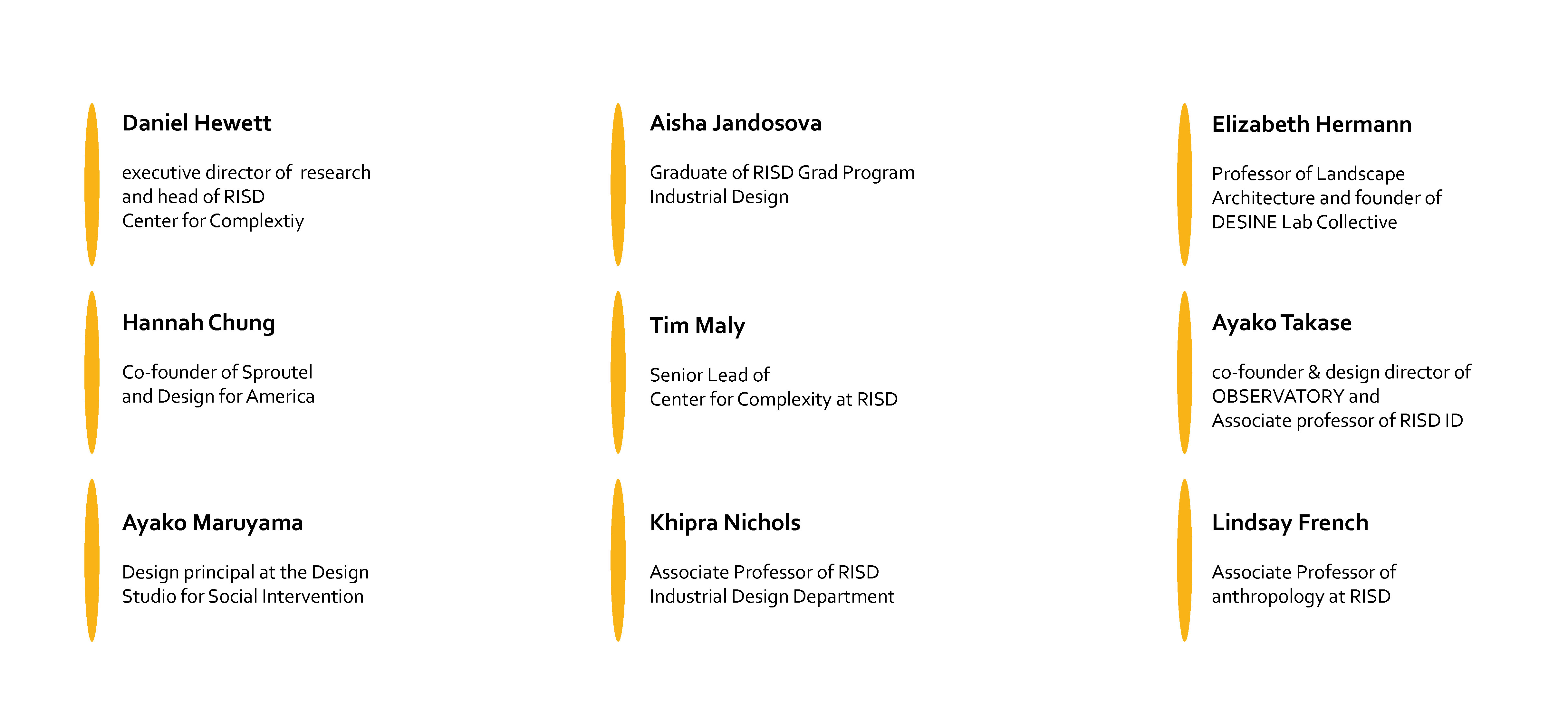 ---

Design tools and environment for the event


Environment
Create a comfortable and welcoming environment for participants to have conversations and time to reflect on themselves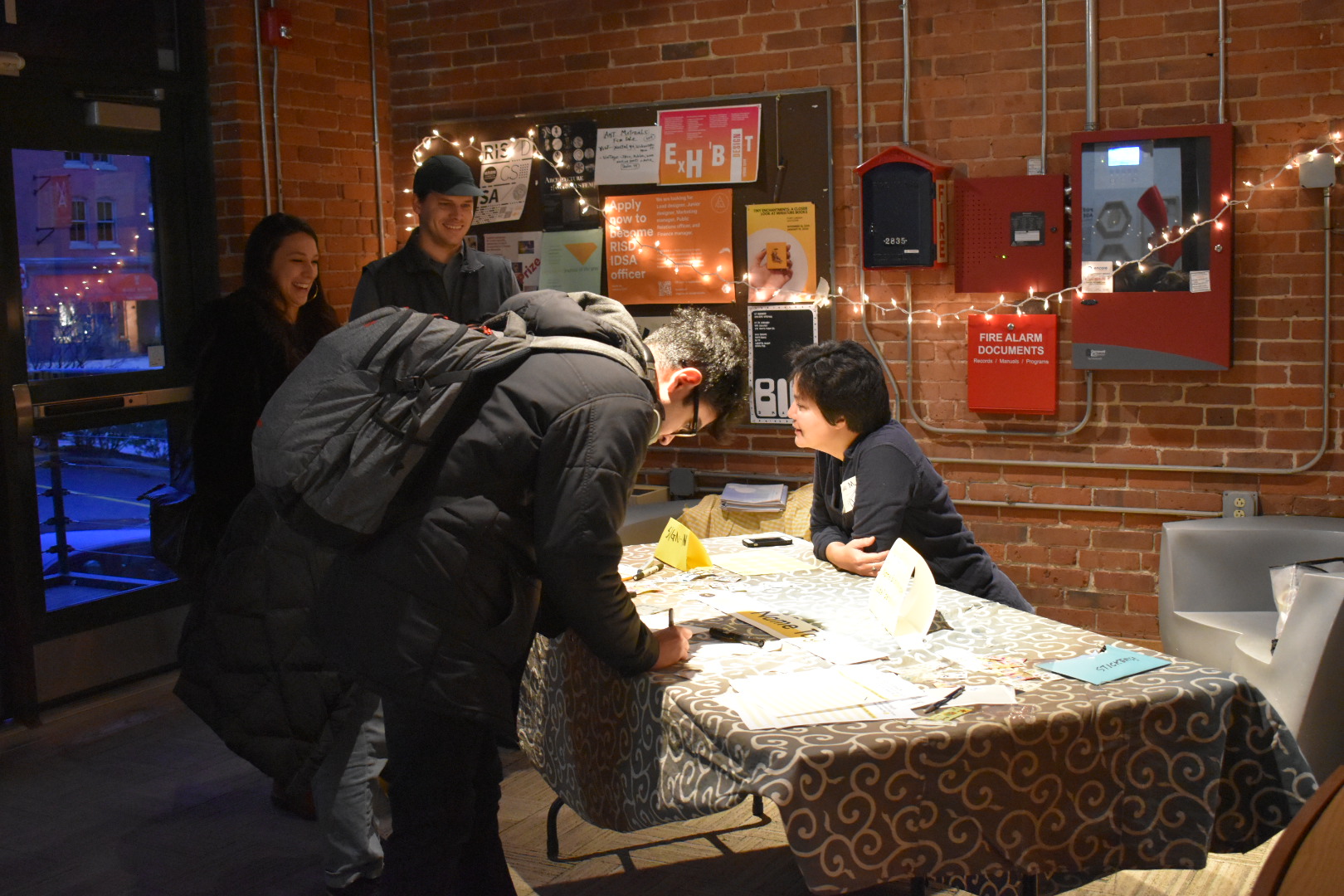 Share Messages and Thoughts
Time to freely and fully discuss what we think about good design!



Interactive Wall

3 main questions about good design that people can freely and honestly illustrate their thoughts anonymously.

Questions:
1. What makes you design?
2. How do you practice "good design"?
3. Your confession&regret on past design practices?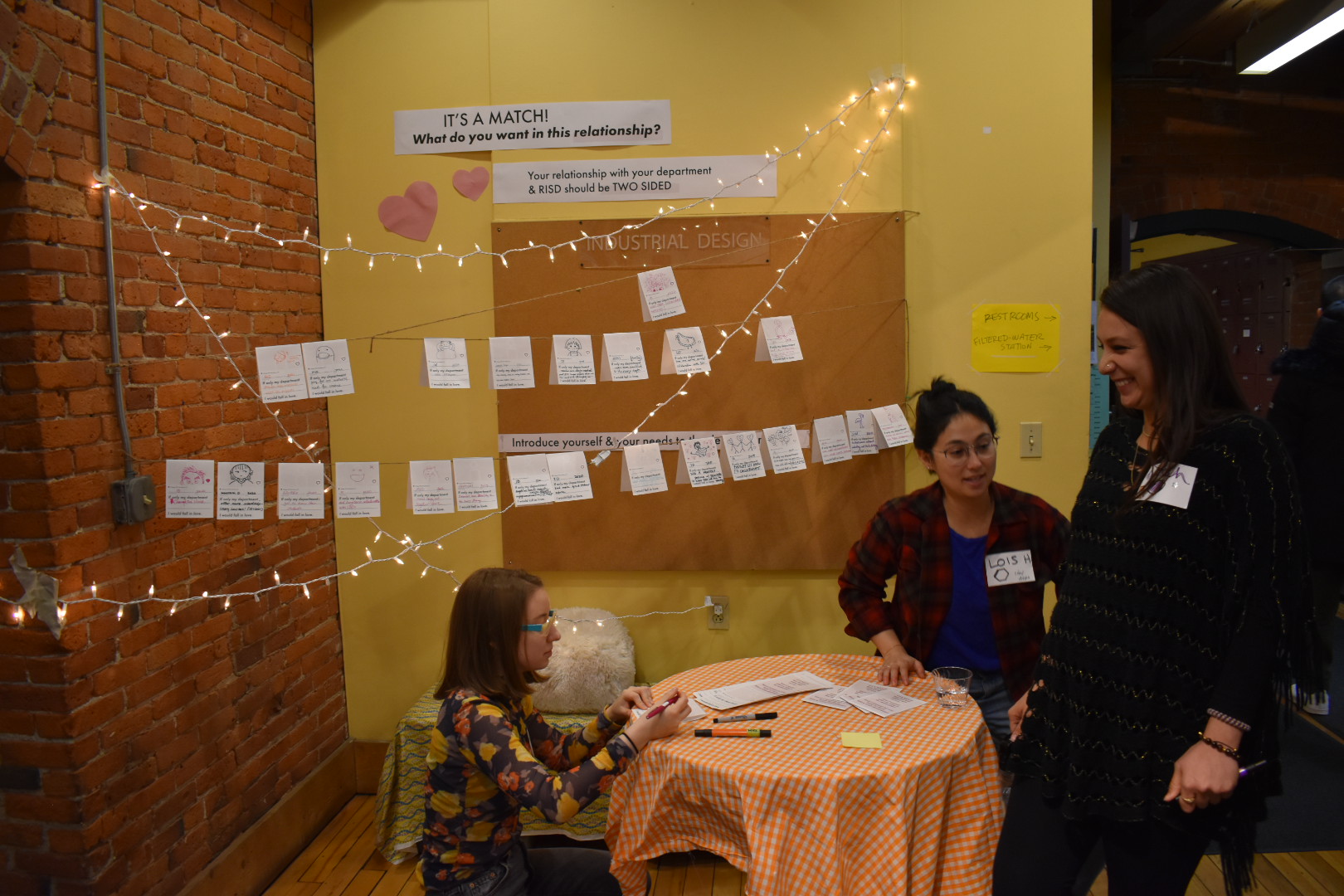 Love letter to department

A space where students and faculty can share what they love and want to see improvement in the department and the school.




Design Tools
Design students and professors brought their own design methods to share with others.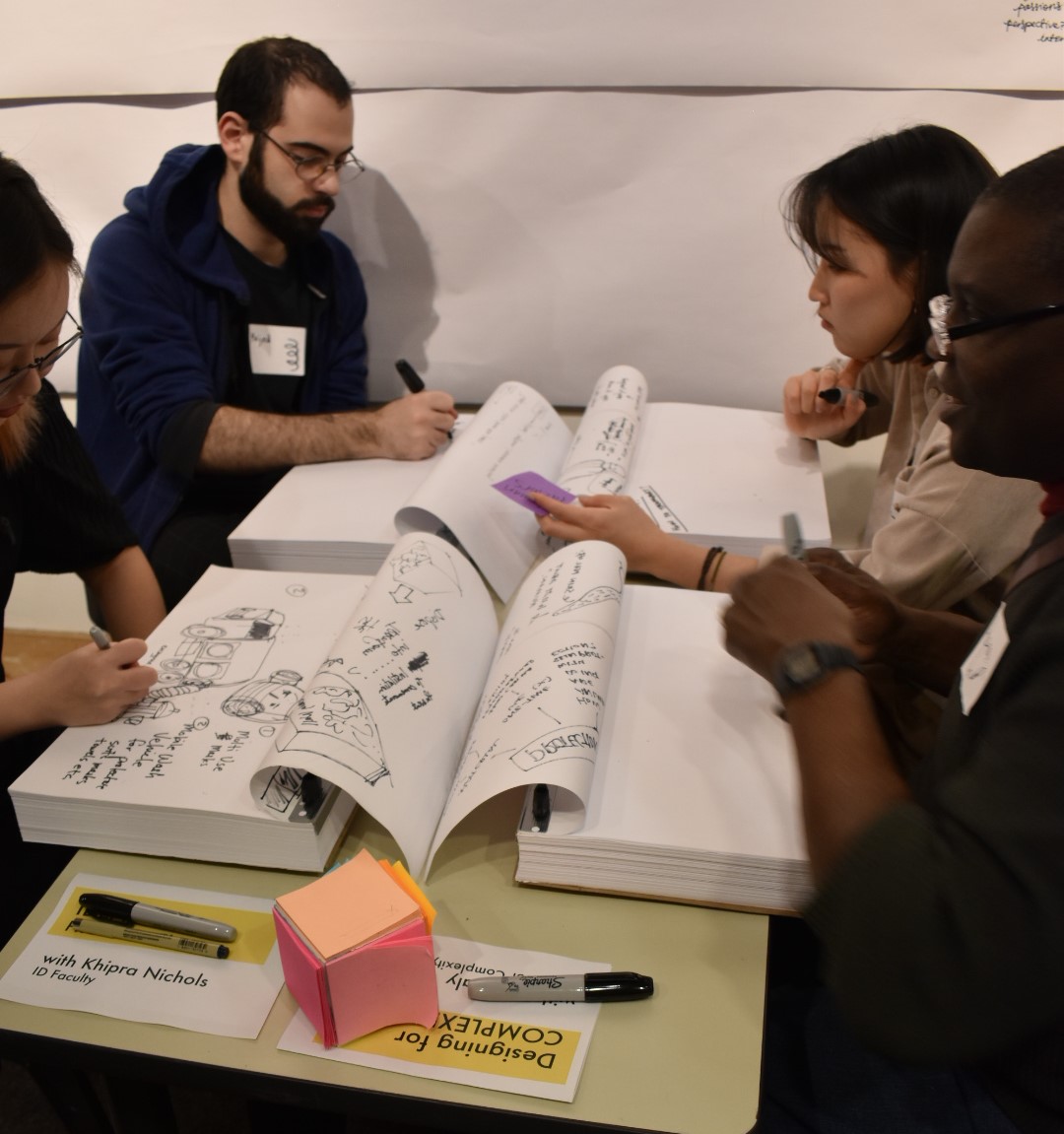 Design Sharing Tool

A collaborative brainstorming activity that people can create design sketches in a rotation with different topics such as sustainability, cost, feasibility etc,.
By sharing ideas through this activity, designers can check on their own biases in the beginning stage of design process.


Wool Carding

people were invited to wool carding activity that they can have more honest conversation in a comfortable environment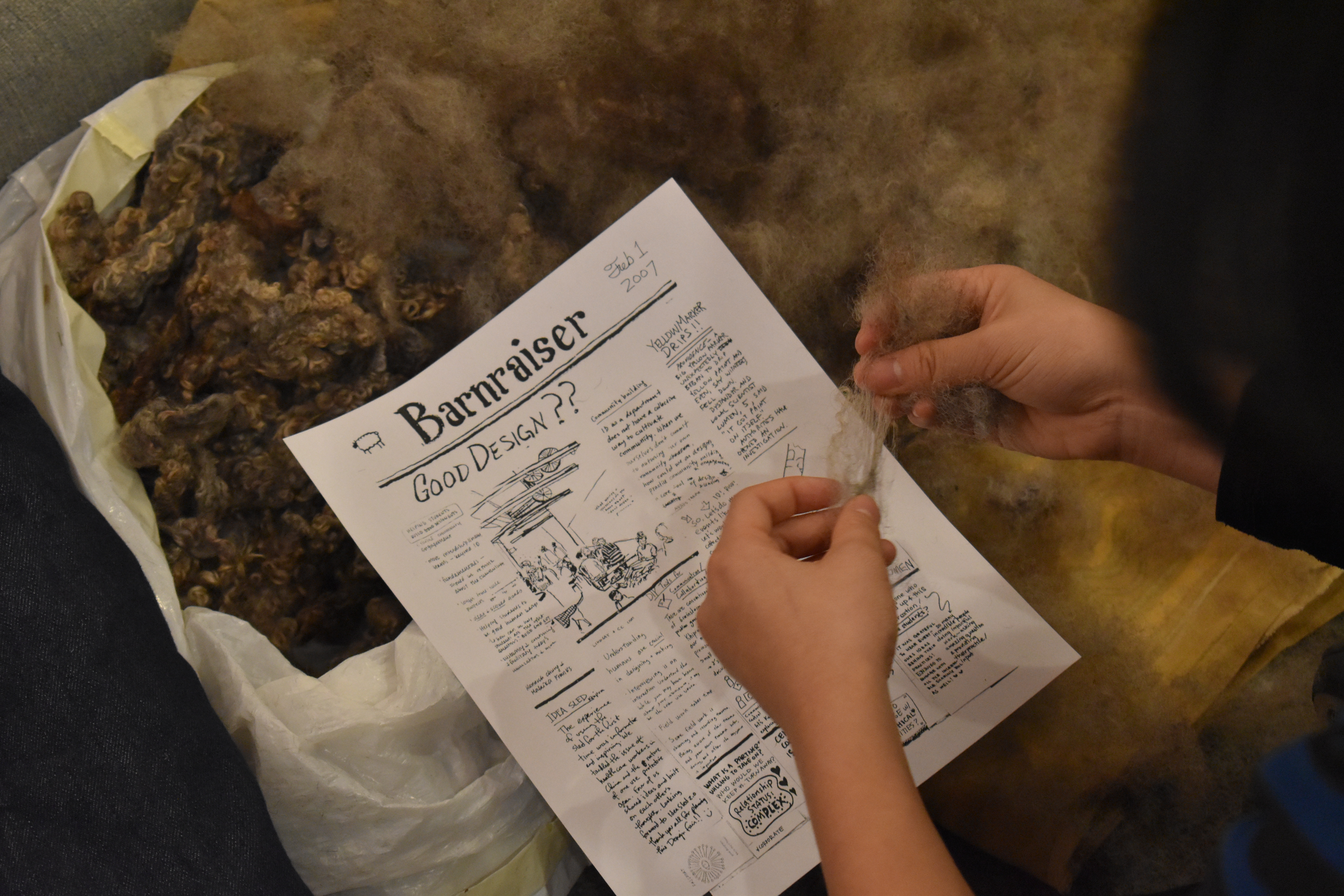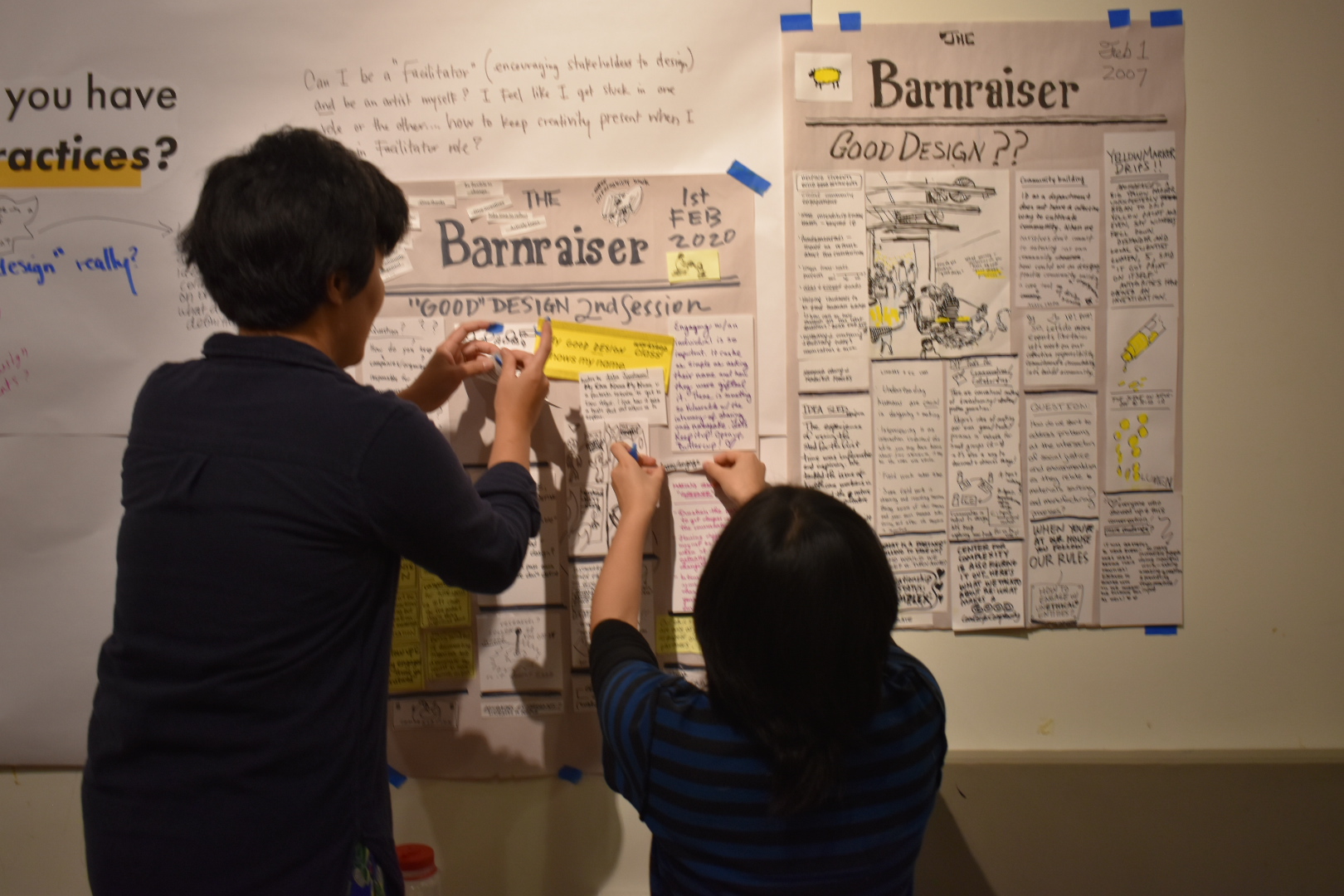 Barnraiser


Created by Public Lab, the Barnraiser is a 1-page "newspaper" that summarizes and shares different stories in a more lighthearted, succinct, low-burden, but regular way.
At the workshop, we created the barnraiser with stories and ideas for Good Design from our visitors.







Design Tools to Take Away At the event, we provided some papers and tools to take away to further explore these conversations.



Takeaways
Ethnography tool kit

Design principles mapping
Biases

How to conduct
How to create user persona
---
Thoughts of the event


"I enjoyed being and feeling the enthusiasm of the participants and the insights of the students."
"How do we ask the right question?"
"How do we as students ethically engage community?"
"Comfort in grappling with this difficult questions."
"Is ethical design possible in a capitalist system?"
---
Next step to continue the conversation

Creating 'Good Design?' website to share thoughts with more people through online platform - archive of the tools, responses and resources brought by the different participants in the event - further resources/organizations on the conversation of good design

- Onilne continuation of event through spatial interactive boards and questions
- proposals for future change to the ID department
Bringing discussion to the industrial design department heads about how to make the department more

socially aware, engaged and accountable?
---

Last Note

It is significant for designers to recognize their own biases to prevent harming the community that they are working for and within. It was an impressive experience to realize that many design students and faculty were looking for more space to have this conversation to improve the design education field. Such conversation should be continued and our team and I encourage all designers to share their voices for just design.