Cross-Country Comparative Research
on Technical Education and Training
---
Background & Goals
With the UK government's intention to reinvigorate the further education sector, WorldSkills UK wish to better understand how to develop technical excellence at all level, and further manage WorldSkills Competitions (WSC) with the highest standard to impact positively on the UK education and training system, and the economy more broadly.
From this study, we aim to
understand how other countries develop their technical education workforce to ensure high-quality teaching standards
, thus providing a successful educational model for our client, WorldSkills UK, to develop their technical programs.
Research Question:
How effective are WorldSkills organizations in the TVET system?
What is the role of the employer in technical excellence?
---
Team

Group of researchers (three leaders with seven research assistant)

Susan James Relly, James Robson, Kat Emms, Andrea Laczik,
Ashmita Randhawa, Ikuya Aizawa, Laura Dong, Sejin Hwang, Vania Pinto, and Lena Zlock

---
Method
---
Research Design
---
Testing
Interview
The interview schedule was constructed around 5 themes referring to the information from literature review.
---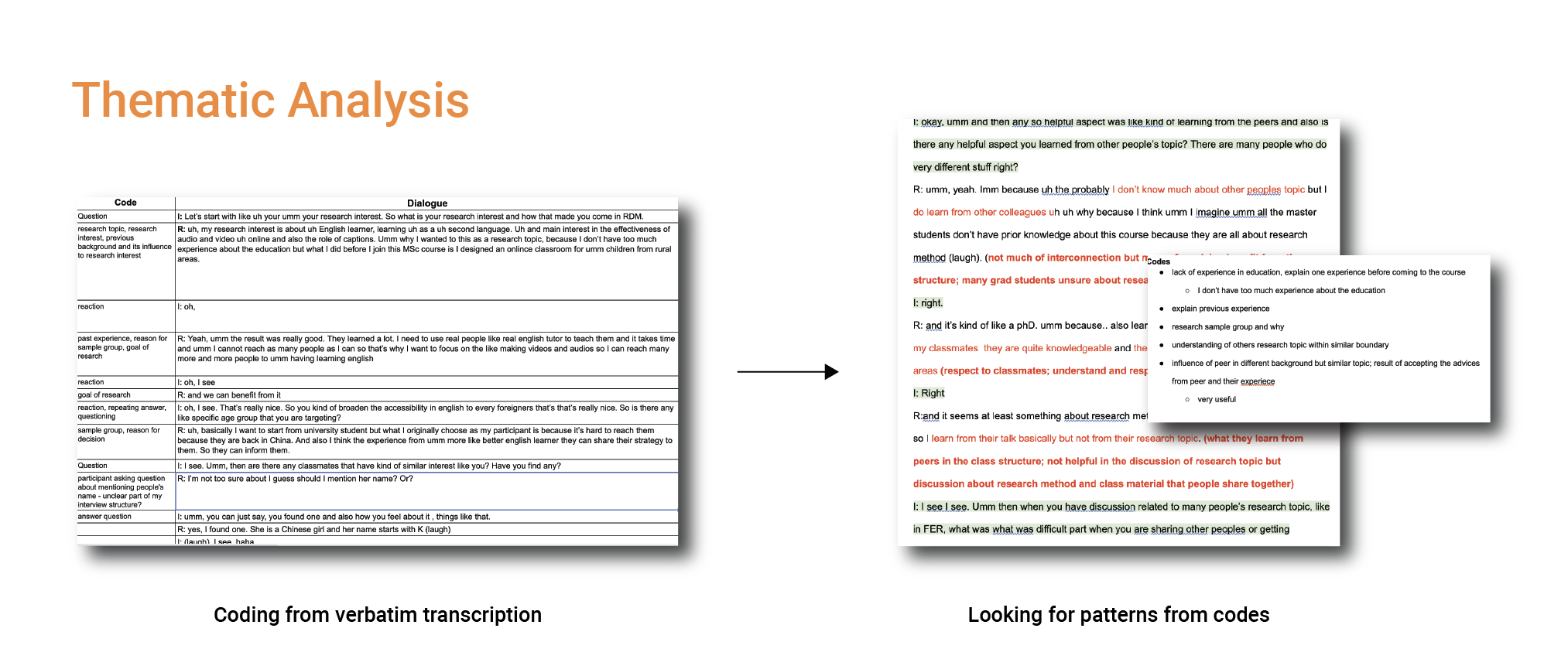 ---
Key Insights

---
Opportunity
This research highlights the need for reconfiguring policy language around productivity to emphasise a skills economy. This provides a critical reorientation that moves away from the dominance of knowledge economy thinking and takes into account the relationship between productivity and the shifting dynamics between skills supply and demand, the changing nature of work, spatial dynamics, and local economic variance.
---
Impact
This research was presented at the WorldSkills Conference 2021 (Seminars on countries approaches to skills excellence and development) to call for action on the improvement of the skills economy in the UK.
Thoughts from the seminar:
---
Learnings

1. Flexibility in timeline + Rapid research: Major challenge throughout the research process was time management. Due to covid with different severities between countries, we had to reschedule the interview and analysis process (phase 1&2) with flexibility. For Korea and India, the last group that went through interviews, we had to take a more rapid pace in the research process to secure time for phase 3 (cross-country analysis). It was a very tight schedule for conducting interviews and analyzing the qualitative data but I found myself motivated in the fast-phased research process.

2. Multi-stakeholder group management: Our stakeholders for this research were widespread due to the different cultural, social, political, and educational situations of each country. Therefore, stakeholder titles and experiences were slightly different for each country which was challenging for the research team to bring out a cohesive analysis. Therefore, our team went through an additional sampling process in cross-country analysis to group different stakeholder experiences with similar patterns and roles. This process required a broad understanding of cultural contexts which was challenging but super helpful to manage later research projects with multinational stakeholders.

3. Take more look at each case study: There are certain patterns strongly shown in a few country cases. For example, the industry and employer involvement have shown to be most effective in the new reform in Hungary and India which is important for further research specifically looking at the employer influence. Therefore, if I have more time I would look more into individual case studies which I believe open up more potential to improve the current TVET system in the UK.