Project Type
Scholarly Research, Report

Duration
5 months

Role
Research Assistant

Tools
MS Teams, Nvivo, Excel

Overview

I participated in a cross-country case study in the vocational education sector, conducting and analyzing 56 semi-structured interviews across 7 countries. The research provided an overview of each country's education strategy and highlighted crucial improvements needed for our partner organization. The findings were delivered in a report and presented in international conference.
Full report:

www.worldskillsuk.org/wp-content/uploads/2021/09/SKOPE-final.pdf
---
Project Initiation & Definition
About the project

With the UK government's intention to reinvigorate the further education sector, WorldSkills UK wish to better understand how to develop technical excellence at all level, and further manage WorldSkills Competitions(WSC) with the highest standard to impact positively on the UK education and training system, and the economy more broadly.
From this study, we aim to
understand how other countries develop their technical education workforce to ensure high-quality teaching standards,
thus providing a successful educational model for our partner, WorldSkills UK, to develop their technical programs.
Target Group
Key stakeholders within Technical and Vocational Education and Training(TVET) sector.
The study involved World Skills delegates, teachers, policy-makers, students, training supervisors in companies, TVET experts, CPD managers, and representatives from Chambers of Commerce.
Research Questions
How do other countries, with interesting or pioneering technical education systems, develop the skills of their technical education workforce to ensure high quality teaching standards?


Research Design
Method & Approach
1. Literature Review

We initiated the study by conducting a desk-based literature review, examining policy documents, academic research, and grey literature.

A thorough analysis of approximately 20 studies per country enabled us to identify 8 key areas for further exploration through interviews.

2. Interivew

With the explorative aim of the study, interview was chose as a main method. Each interview was audio-recorded, transcribed and analyzed thematically.

To ensure anonymity, each participant has been provided with a pseudonym in the form of a letter and number. For example, a teacher will be T1 or T2; policymaker will be p1 or P2 etc.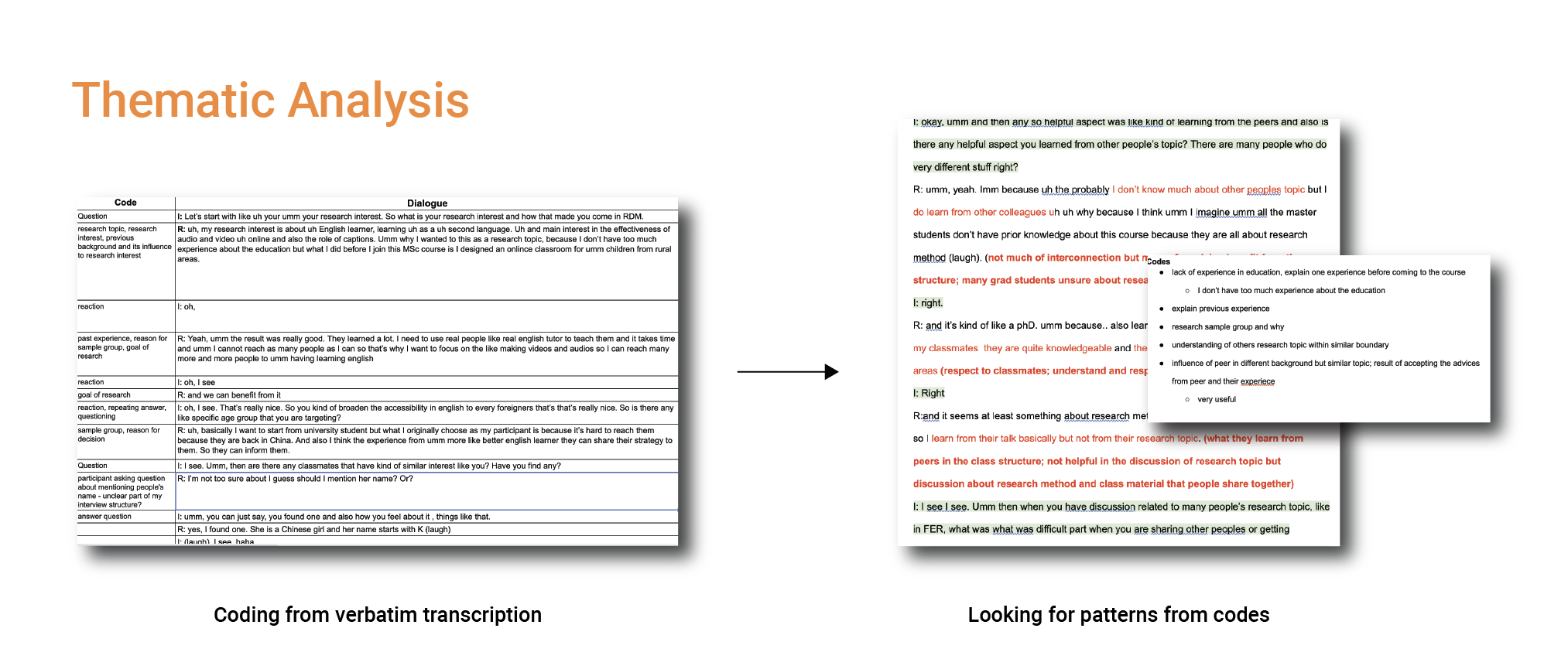 Research Findings
---
Impact
Impact on Project

This research was presented at the WorldSkills Conference 2021, an international conference with world academics and policymakers, to suggest improvements of the skills economy in the UK.

Impact on UXR


1. Flexibility in timeline + Rapid research: Time management was a major challenge in the research process due to varying Covid-19 situations across countries. Rescheduling interviews and analysis with flexibility was necessary.

To secure time for cross-country analysis, the research process was expedited for the last interview groups in Korea and India. Despite the tight schedule, I embraced the fast-paced research process and gained flexibility in research design, becoming more confident in handling unexpected situations.
2. Multi-stakeholder group management: Due to the diverse cultural, social, political, and educational contexts of each country, our stakeholders varied significantly. This presented a challenge in conducting a cohesive analysis.
To address this, our team implemented an additional sampling process during cross-country analysis, grouping stakeholders with similar patterns and roles. This process required a deep understanding of cultural contexts, building skills for managing future research projects with multinational stakeholders.